As a child, I was never an avid reader... well reader full stop. My parents would take me and my siblings to the library and I was always the one with the picture books, comics, and encyclopedias. Throughout my schooling years, I read the prescribed books but hardly anything else. It was only when I was older in my late teens, struggling with my sense of self and sexual identity did I look to books as an escape. Granted not all of the LGBTQ books had positive storylines, it was comforting to read stories whether they were fiction or not. From that, it grew to Harry Potter, biographies, Chick Lit, Fantasy and others but always on and off. It was only after getting sick years back, secluding myself to home and work did I once again turn to books as an escape. The wonders of a local library. I must sound like a nerd but the wonder that you can get a book in Paper, Audio or as an eBook, making the excuse not to read a lot harder. Now I see books as everyone did when I was younger, a hobby. Granted it is still an escape but now it is a way to detach. A mindful meditation elsewhere.
This year I set the goal for myself to read more, engaging my mind and creativity. It's not particularly about the type of book, but instead to encourage me to hear and read many stories. What best place to share (and keep me to this task) is here! Just light reviews and no spoilers, well at least I'll try to. I will mention the media in which I consumed the book and little tidbits whether I enjoyed it or not. But at the end of the day, this is simply my bookshelf for 2019.
JAN
---
Simon vs The Homosapiens Agenda - Becky Albertalli
The movie Love, Simon was one of the first mainstream teen gay romance films released in 2018. Based on the teen novel with a much longer name, it is cute and compelling. I wish I had this novel when I was growing up. It's famously known by many LGBTQ people that LGBTQ books, tv, and movies tend to be dark and depressing or tremendously camp. This novel manages to balance the line between the two, touching on teen sexuality, the pressures of being a teen and self-discovery.
Barracuda - Christos Tsiolkas
I have read a few books by Tsiolkas, but in this case, it was an audiobook. 12 hours, twice through to make sure I got every detail. I also followed it up with watching the limited series also with the same title. The book discusses various life themes of adolescence, purpose, racism, masculinity, sexuality, and belonging. The series does not depict half of the book so I highly recommend getting a copy.
Me Before You - Jojo Moyes
I like to compare the different interpretations of a story, from Books to Film. After watching the movie (with maybe a tissue or two) I finally got my hands on an ebook version. Luckily for those who don't like books, the movie will suffice in equal content. The book is a gem. A bit of a downer with its subject matter but it doesn't fail to be witty and charming nevertheless as a book of fiction.
FEB
---
After You - Jojo Moyes
I didn't realise that Me Before You was a series... but when I did I jumped on board. I wish I didn't. The book is a solid book on it's own, however without giving away any details it fails to capture any warmth or sparks which you get in the first book. The character development isn't anything worth talking about.
Big Magic: Creative Living beyond Fear - Elizabeth Gilbert
If anyone has read Eat, Pray, Love you will know Elizabeth Gilbert, but you may not necessarily know this book. It isn't a novel on her travels or love life, instead this book maps out her beliefs on direction and creativity. The book is very light and easy to read but manages to sneak in some through provoking ideas to ponder.
MAR
---
So I read the sequel and wasn't a fan, but if you're two thirds into a series you might as well go down with the last one. Still Me like After you is a solid book... if it were a standalone novel. The plot is rather mundane and the drama doesn't evoke much unlike the original. By the end of the novel I am happy to see where everything ends. With the hope that it will be exactly that... the End.
APR
---
The Snowball: Warren Buffet and the Business of Life - Alice Schroeder
This book is my Everest. I was gifted this book from my parents when I was 18... 10 years ago. Within that time the book was a trusty bookend, laptop stand, and doorjam. The book chronicles in heavy detail Warren Buffet's life, including life anecdotes, business know-how and more. This book took around two years on an off to read. With dense subject matter, you cannot afford to skim over pages. There are countless earmarked pages throughout the 1000 pages. A good read to get you thinking about business, investment and money.
Becoming - Michelle Obama
The biggest selling book in 2018, and arguably a book on everyone's list to read. I got the audiobook which was impressively read by Obama herself. The book is an easy read, a tale of well... becoming. From humble beginnings to career and life changes and lessons learned. Michelle Obama's book illustrates that though the majority don't know much about her before becoming the First Lady of the United States her upbringing and life before the White House was just as if not more interesting than the final chapters of the book.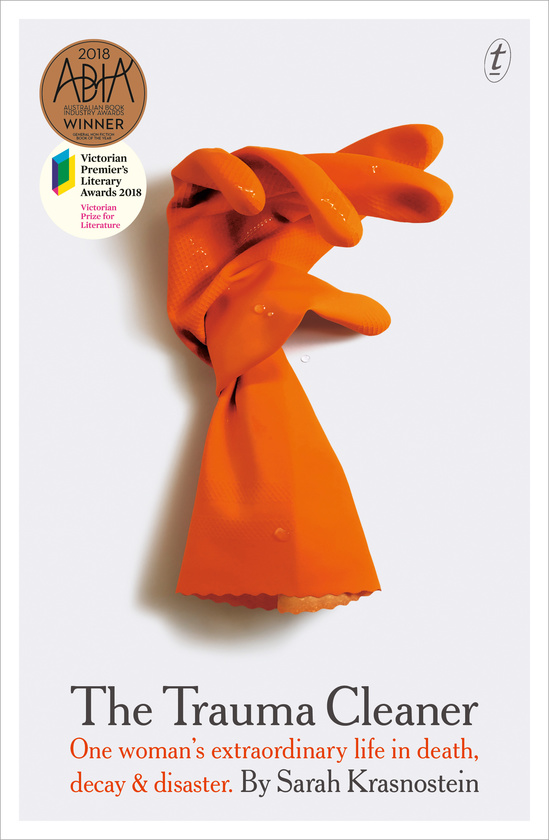 MAY
---
The Trauma Cleaner - Sarah Krasnostein
Based on the life of Sandra Pankhurst this book tackles every stage of her life from Husband, Father, Drag Queen, Sex Worker, Wife and Trauma Cleaner (Duh). I find it interesting to read a variety of books, especially in the LGBTQI+ space, whether to understand or open my perspective. This book is not a rag to riches, 'happy happy' book (the title does not allude rainbows and joy) What I like about this book is that it is honest, somewhat brutal and confronting.
JUN
---
Buddhism for Busy People - David Michie
Discussing the teachings of Tibetan Buddhism, this book discusses the ways to understand life, perspectives and finding happiness.
The Wisdom of Sundays - Oprah Winfrey
These types of books can be a little waste of time, but when done right it takes all the elements of a good self-help/perspective book and makes it super clear and concise. Fortunately, this is one of the good ones. With contributions from Shonda Rhimes, Eckhart Tolle, and Elizabeth Gilbert this small coffee table book gives you the best ideas/thoughts.
Little Fires Everywhere - Celeste Ng
Soon to be a TV Miniseries in 2020 I wanted to get on this book before the hype. You know those books you cannot seem to put down once you start? This one is for you. Moody, Mysterious and well thought out, the book reads like dialogue ready for TV with a well thought out plot and characters. I'll be excited to see how it translates to the screen next year.
JUL
---
Redefining Realness - Janet Mock
I have seen Janet Mock on videos, podcasts, and articles and never really knew who this woman was. Discovering her memoir I delved into Mock's life starting with her Youth going all the way to her 20's. The book is a detailed account of how a trans boy discovers and works hard to truly embody's her true self. It is an eye-opening read, with parts of happiness and success amongst the struggle.
Surpassing Certainty - Janet Mock
Shedding light on her 20's Mock takes you into her life as an adult. Having completed her gender reassignment surgery in the last book, Mock takes you on a journey discovering love, work and the idea of wanting more. Regardless of your own personal identity, this is a story of how a woman finds herself as an adult to embody not only herself but as a contributor to the world.
In My Shoes - Tamara Mellon
Have you ever heard of Jimmy Choo? If you have you may or may not know about it's co-founder Tamara Mellon. From working at British Vogue to rehab to creating the shoe empire Jimmy Choo, Mellon chronicles in great detail the development and rise of the brand and her life. A very smart and honest account which is great for anyone in business as a lesson of how-to and what not to do.
AUG
---
Pretty Guardian, Sailor Moon Manga 1-12 - Naoko Takeuchi
I took a turn in August and moved towards Manga. Who watched Sailor Moon? I did and was mildly obsessed. Little did I know that the Cartoon/Anime was based off the Manga series 'Pretty Guardian, Sailor Moon'. 12 Graphic novels which were the inspiration for the 5 TV Seasons. A more concise and adult story with storylines of death and sacrifice, something which the TV series excludes. It's a fun break from novels and now I've read/seen the OG (now to watch all of the TV episodes!)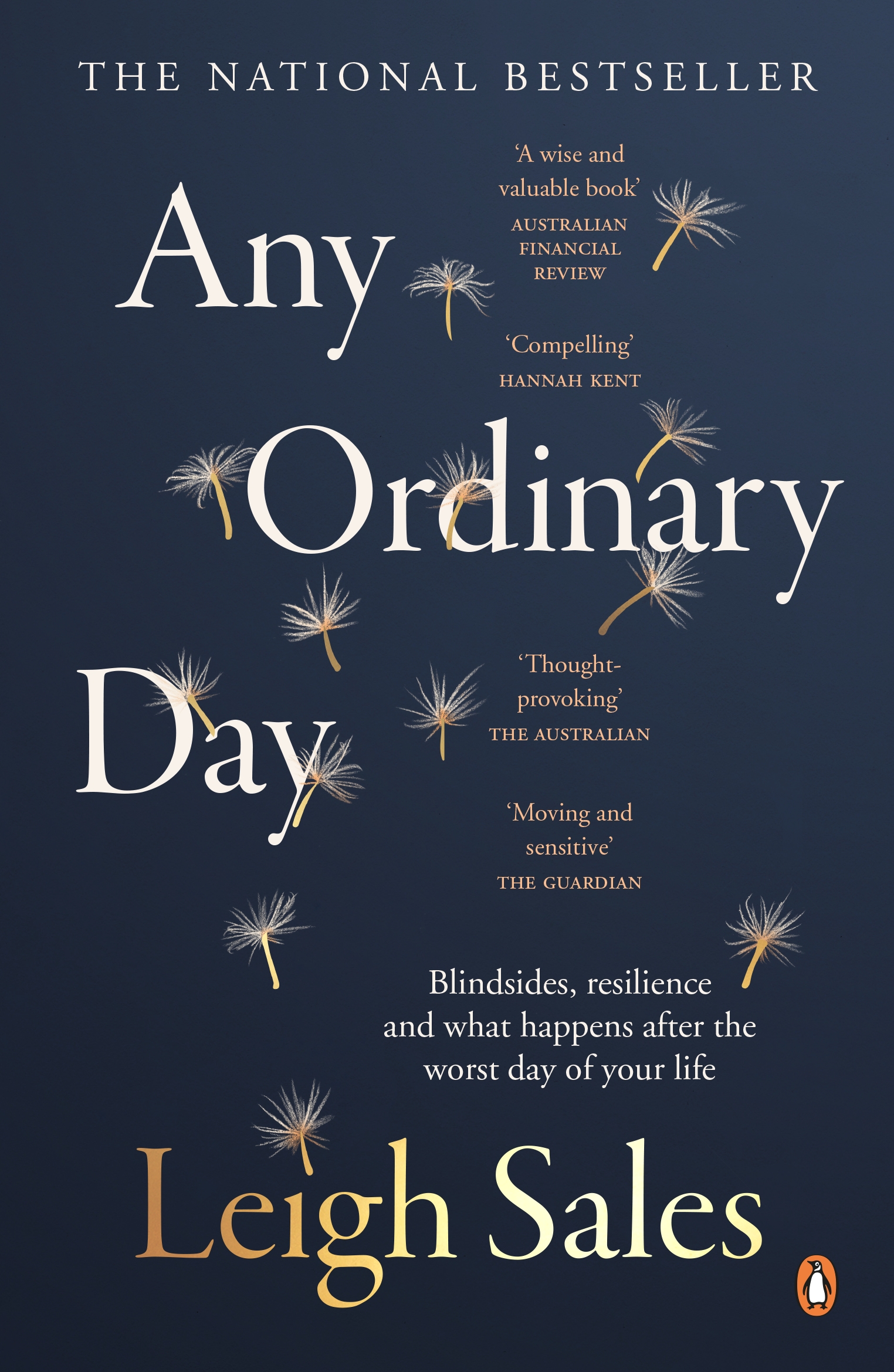 SEP
---
The Happiness Code - Domonique Bertolucci
Other than being tattooed on my wrist I find it helpful to read/listen to books that help to regain perspective when I'm caught up in busy periods. Bertolucci discusses happiness through 10 keys, which put bluntly is rather simple, but again sometimes that's all you need.
Any Ordinary Day - Leigh Sales
How do we deal with Trauma? Not just in day to day but when something unimaginable happens in the world? Leigh Sale's book is a mix of anecdotes and research which attempts to shed light and share the experience of trauma in times of hardship. This might sound quite heavy, but I found it in turn really insightful. The similar feeling of getting thoughts off your chest. Though not everyone can compare to some of the stories in the book, there are some in which everyone will be able to asses their thoughts and memories for much-needed contemplation.
OCT
---
One Fifth Avenue - Candice Bushnell
After a busy month of travel, nothing screams chill out that a chick-lit novel. Bushnell, no stranger to New York and juggling various characters presents One Fifth Avenue as book chronicling the lives of the various inhabitants of One Fifth. I listened to this as an audiobook, I think I may have liked it more if I read it as a book. Sometimes a particular accent can throw you or make you dislike the character for no particular reason. One Fifth Avenue is a fun throwaway, nothing to be repeated unlike it's more successful novel turned TV Series Sex and the City.
NOV
---
City of Girls - Elizabeth Gilbert
November is all about Elizabeth Gilbert, however, this time is slightly different as I delved into her fiction novels. City of Girls, Gilbert's latest novel delves into the world of the theatre in the 1940s. A mix of a coming of age/self-discovery tale that takes you on a journey on how life sometimes can never be truly planned, but can also be rich in experiences.
The Signature of All Things - Elizabeth Gilbert
I didn't know what to expect from this book. I originally thought it was going to be a work of non-fiction, however, I was wrong. Following the life Alma Whittaker a budding botanist, as she navigates family, love, and self-love. It's definitely a departure from the subject matter I'm used to reading from Gilbert, but all in all, was a good read.
DEC
---
The Power of Now - Eckhart Tolle
I have picked up this book a handful of times. Some times it makes perfect sense and resonates with my life or what I want, and other times I feel like I'm reading words that don't seem to make sense. This month this is my little Everest.
With a month to go, I am pretty stoked with the number of books I have either read or listened to over the course of 2019. And I have a list of all of the new books I want to tackle from now into the new year. With the aid of a library card and technology, reading has changed my willingness and view on it. From a chore in High School to now something which could be considered as a hobby of sorts. Another sign that I'm getting old; Curled up with the Cat and a book.